We love doing Window cleaning
Commercial Window Cleaning Services You Can Trust!
The truth is that most people fear cleaning their windows, and it is for a good reason.  Window cleaning is an arduous task that consumes a lot of time. It can also be quite dangerous at times.
Fortunately, you don't have to spend time to clean your windows because we are here to help.  We love doing Window cleaning and have assembled a team of experienced technicians ready to deliver superb results.
So, if you are a business owner who is tired of hearing complaints from employees and visitors on the state of your office windows, we are here for you.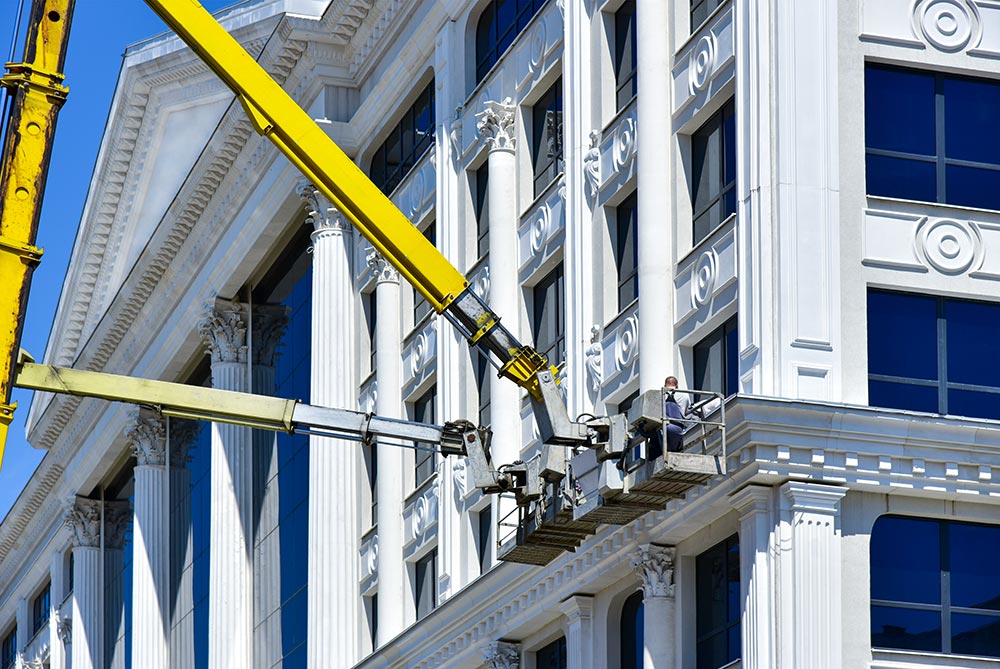 We offer both low-rise and high-rise window cleaning using the best technology. Safety is our #1 priority, and that is why we are fully insured. Should anything unexpected happen when our experts are in your facility, our insurance partner will take care of it. Your peace of mind is much more important to us than anything else.
We are also your go-to company in Toronto for emergency window glass replacement services. Besides cleaning, we also install and service all types of window glasses, including insulated glass, plate glass, glass shelving, bullet-proof glass, mirrors, and much more.
Our professionals are trained to offer "service beyond your expectations" ensuring complete satisfaction. Our primary objective is to build a long-lasting relationship with you.
Contact us today for your cleaning needs!